The Society of NeuroVisual Medicine acknowledges your BVD test submission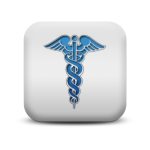 We have received your test results.
A NeuroVisual Specialists will analyze your results and promptly contact you with our findings. If you feel that your symptoms are too overwhelming, please contact us immediately at 877-766-8604
In the meantime, please fell free to explore this website to gain a better understanding of BVD, its symptoms and correction.


We at The Society of NeuroVisual Medicine believes in the old fashioned concept of providing superior quality service and care. Our patients are like family to us. We look forward to seeing you and helping you to feel your best and see your best!